Agendex' mission is to eliminate the cost and complexity traditionally associated with the problem of multi-tenant free/busy searches, calendar sharing/publishing and personal/resource booking for both internal and external users. Absolutely unique on the market, Agendex works simultaneously against multiple on premises Exchange or Microsoft 365 systems.
It provides cross-system, advanced searching for availability and events, sharing your users' choice of internal or public calendars in under 30 seconds – no complicated GPO or outlook extensions required.
Interacting with external users in your community – citizens, patients, students, etc.. is equally simple via our intuitive mobile app (iOS & Android), letting them search for, and subscribe to, all public facing calendars.
Why deploy complex external systems that expose your data or create sync issues when you already have everything inside Exchange/M365?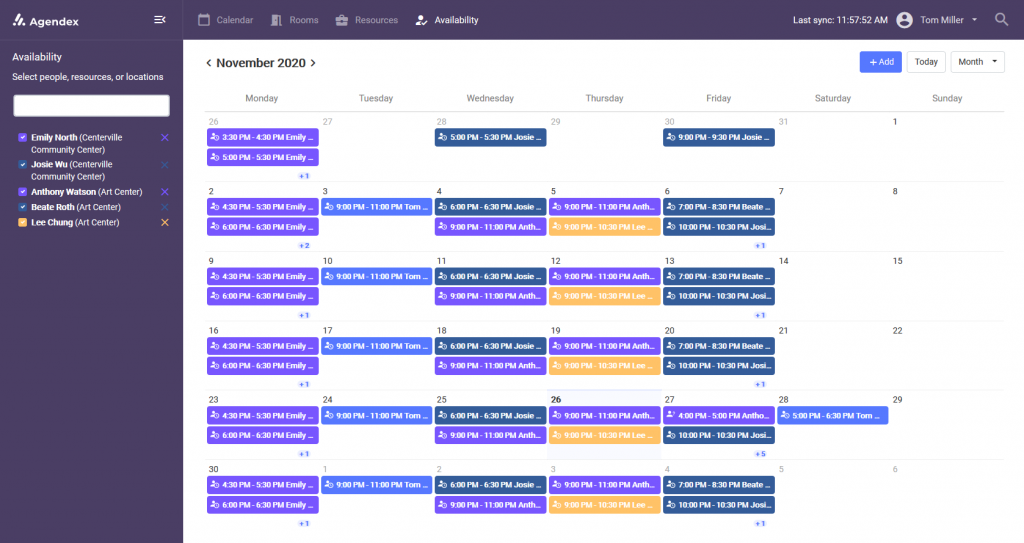 Agendex, Ltd.